Take ESL Classes with the University of Utah
The English Language Institute (ELI) at the University of Utah is now registering students for evening English as a Second Language (ESL) courses for Fall 2021. These courses are provided at a greatly reduced cost.
---
Who Can Take These Classes?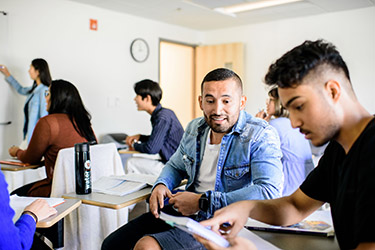 Students who do not need to maintain a student visa.
The courses are for beginning and intermediate English speakers. Students will take a placement test to determine the best class for them.
---
Highly qualified ELI instructors will teach English

grammar, reading, listening, speaking,

and

writing

.

Each course will include

in-person

and

online instruction

.

A

limited number of laptops will be available

for students to check out during the semester.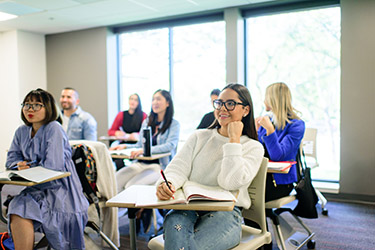 ---
Location
Classes will be held at the English Language Institute in Research Park near the University of Utah:
540 Arapeen Dr. Room 115
Salt Lake City, Utah
Session Dates
Each session will meet Monday through Thursday from 6:00 - 8:00 PM.
Tuition is $240* and includes 8 weeks of classes and all textbook fees.
*Plus an additional one-time placement test fee of $50
Session Dates:

August 23 - October 14, 2021

Full

October 25 - December 16, 2021

Full
January 10 - March 3 , 2021
Contact Us
Questions? Call the ELI office at 801-581-4600 or via email at eli@utah.edu